Basic Pistol Shooting (Half Day)
Basic Pistol Shooting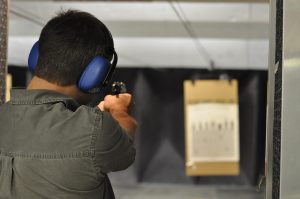 A new offering from the training team at Columbia Fish & game, the Basic Pistol Shooting class is a half-day course available at our club. This course is a half-day, 4-hour course. The cost is $80. This course is designed for every level shooter. If you've never touched a firearm or you shoot regularly, you will benefit from this course. To be clear, this is not an NRA affiliated or certified course, but rather a basic course designed to teach the fundamentals and safety rules for handling and shooting pistols.
This class is intended for all individuals regardless of previous shooting experience. During the course, a team of instructors will teach application of gun safety rules, range protocol, proper handling, loading and unloading procedures, application of pistol shooting fundamentals, stable shooting positions, and live fire.
Use the form below to register for an upcoming class. Be sure to review the cancellation policy and terms & conditions before registering for a class.
Basic Pistol Class Signup (Half Day)
​