NRA Certified Basic Pistol Training
Columbia Fish & Game offers several NRA certification courses which are listed below. Students should bring their own pistol. No live ammo is allowed in the classroom. If requested, a pistol can be provided for an extra fee. Class size is limited and spaces will be provided on a first come first serve basis.
Learn more about the different available courses below. If interested you can go into the class information and register for the classes. Payment must be made at the time of registration. Be sure to see our cancellation policy as well as the terms & conditions for our NRA certified instructor-led courses.
NRA Basics of Pistol Shooting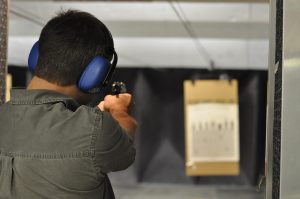 NRA Basics of Pistol Shooting Courses are now available at our club. It is a one day, 8-hour course. The cost is $105.00. This course is designed for every level shooter. If you've never touched a firearm or you shoot regularly, you will benefit from this course.
During the course, a team of NRA Certified Instructors will teach comprehension and application of gun safety rules; range protocol; proper handling; loading and unloading procedures; application of pistol shooting fundamentals; stable shooting positions; live fire; and a final shooting qualification.
Learn more about the NRA Basics of Pistol Shooting class and register online.
​
NRA Personal Protection in the Home Class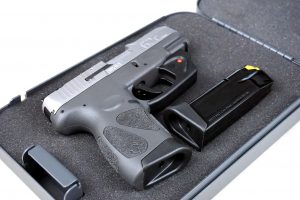 Columbia Fish & Game is now offering NRA Personal Protection in the Home classes to club members and their immediate family over age 18. The cost is per student is $155. Each course consists of an all day Saturday class from 8:00am till 5:00pm.
NOTE: This class has a prerequisite of Basic Pistol Class or NRA pre-course qualification screening.
The class agenda is as follows:
Registration & Welcome
Introduction to Defensive Shooting: Defensive Accuracy.
Basic Defensive Pistol Skills: Assessing the area, Cover and Concealment
Qualification firing (Range Time)
Firearms and the Law: Possession, Ownership, and the use of Deadly Force
Strategies for Home Safety and Responding to a Violent Confrontation:
Emergency plan and When the Police arrive.
Selecting a Pistol for Self-Defense: Ammunition and Accessories
Sport shooting, Activities, and Training Opportunities.
Course Review and Exam