When:
April 11, 2021 @ 11:30 am – 3:00 pm
2021-04-11T11:30:00-04:00
2021-04-11T15:00:00-04:00
Where:
Columbia Fish & Game
4339 Fairview Rd
Columbia, PA 17512
USA

Contact:
Stan Newcomer
717-653-4148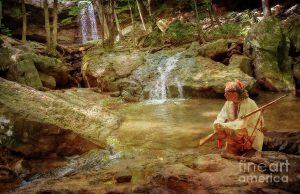 SUNDAY, APRIL 11, 2021 OPEN TO ALL BLACK POWDER SHOOTERS (BEGINNER OR EXPERT)
50/50 Shoot with Cash Prizes for 1st. 2nd & 3rd.
Registration: 11:30 a.m. Cost $7.00
Shoot starts at 12:00 p.m.
For More Information contact:
Stan Newcomer 717-653-4148
Walt Yoder 717-872-5783
Charles Youtz 717-285-3774
Ralph Carruthers 717-285-2559
Join us for an afternoon of primitive shooting in a casual atmosphere. Primitive dress is encouraged but not required. Shooting events will include a variety of targets that should challenge the individual as well as entertain. The woods walk range will include a series of targets from 15 to 30 yards in distance. It is situated in a natural woodland setting.
Rules and Regulations:
No Smoking.
Patched round ball only.
Open sights only.
Prime only on the firing line.
The range officer has final authority in all matters!
Misfires must be cleared in a designated area after 3 attempts to fire the firearm.
A whistle is the signal to cease all firing on the range.
No double balling is allowed. This will disqualify your score.
All ties will be settled by a shoot off.